Lenny-a-thon
The Lenny-a-thon took place on 5 Mar 2016 as a workshop at the Music Library Association 2016 annual meeting in Cincinnati, Ohio, USA.
The workshop took place 11.00-12.30. The workshop leader was Kathy Glennan, ALA representative on the RSC.
The aim was to build the Leonard Bernstein curated r-ball.
Scope
During this workshop, participants will use RIMMF (RDA in Many Metadata Formats) to create entity records associated with Leonard Bernstein. The records will represent works, expressions, manifestations, persons, corporate bodies, etc. that are associated with Bernstein, such as his compositions, performances, lectures, collaborators, and even works about him.
Preparation
Announcements, blogs, etc.
Photos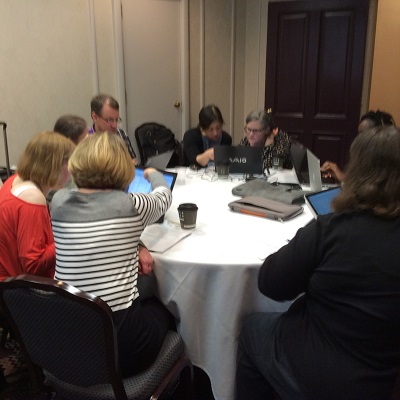 Conducting the data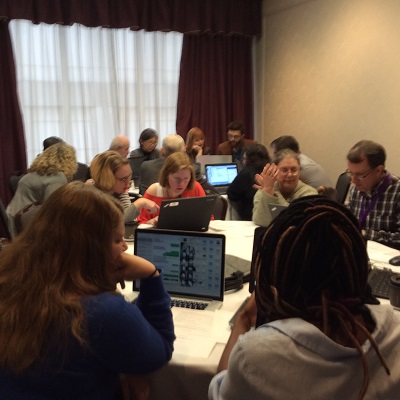 Improvisation!